Photography of Baptism Ceremony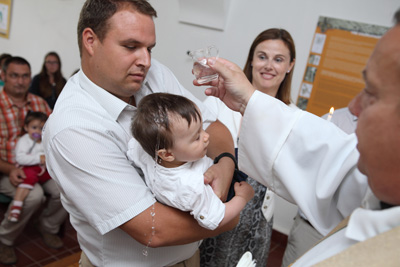 Baptism Ceremony is also a big event, a bit similar to a wedding where many family members and friends may come to participate, however only a few people would think that it would worth to hire a photographer for that. A ceremony like that develops a lot of inspirational moments that would be interesting to shoot, the events in the church, group shots with the family or in the meantime while the attendants are having friendly conversation after the ceremony dinner. Depending on the number of participants and the required time we can take about 100-500 photographs that we process one by one, setting up the right exposition, colors and cut if it is necessary. The final material goes on a nicely designed DVD or in a form of downloadable files.
We were honoured to be at Baptism ceremonies many times even this year so we have a lot of experience at this field as well. Should you have any need for such service, please let us know at our contact page!