Fine Art Photography Book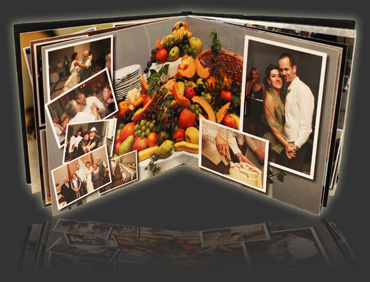 The photo book is an exclusive way of presenting weddings, portfolios, fashion and objects (goods), children, family events, tourists and nature photos, high quality brochures. We can produce a variety of sizes, styles, page numbers and cover colors, even using your own pictures you give us (digital or paper print) or our photos that we took digitally at your family or wedding event.
The outside cover can be soft or hard. Here are a few technical specifications:
The photos will be developed on premium quality photo paper using laser scanning and chemicals, on a japanese Noritsu QSS 3003 printer.
Large photos in the albums made with special warm-bonding machines.
300 gramm cardboards are placed between the sheets to keep the pages stiff and durable.
The spine is developed on a way that one photo can fill up two pages at once.
Pages will not become lumpy, they are flat and precisely attached.
A few reference albums
Anikó and Attila
photo book


Keszthely

Krisztina and István
photo book


Balatonlelle

Márta and György
photo book
Keszthely
(brought their own photos)
We can produce the book in various sizes. 30 x 30 cm is one of the most attractive and popular one but we can make A4, 20 x 20 cm or smaller sizes as well.
You can have the pages treated with a special metallic or silk layer. One album can have a maximum of 10 till 20 sheets (that means double amount of pages) and we can create them within about 1-3 weeks + delivery.
We think that real nice artwork can not be done with pre-defined design templates. Every photo is different, every album is unique, so every book is custom designed and hand made. For prices, please contact us.