Tips and tricks, lets see clearly in the world of photography!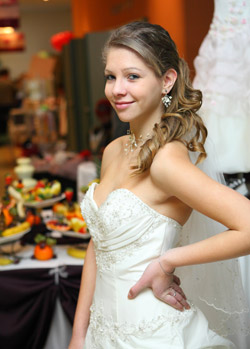 Every once in a while we can find those kind of breathtaking wedding photos that are so precisely designed, so well composed, so perfectly retouched that they look so idealistic like shoots from a famous movie. This is all nice and myself loves these images as well, but most people may not think that many of these (there are a few exceptions and I do not want to make judgement on other's work of course) where the photographer had been working with professional models dressed up as brides and bridegrooms, famous make up artists and professionally light up photo studios. One or more photographers spent a couple of days or more in a workshop with continuous experimenting to get the best results possible. These works look really beautiful in anyone's portfolio, but it is obvious that this is completely different compare to a real life situation, where in far than less than ideal environmental conditions you have to take the photos, add your artistic essence on the most creative way, keep everything in mind that you must take a photo of, as you follow the day mostly within only a few hours.
In my galleries, every image is original! I took them not from models, but real wedding couples, in the flow of events where you could not spend days to find the perfect composition and catch the important moments. I followed everything as they had happend in a style of a wedding journal. I think this kind of work elevates the authentic value of images.
Of course it is also a possibility to take a series of pictures before or after the wedding as well. The benefits are what I have described above: we are alone and can work as required, we have a lot more time to set up the perfect composition and you do not have to worry about your guests' needs or the schedule of events.