Steel and Heart - exhibition of 1000 years of armament in the Hungarian National Museum - and in front of the camera of Moksaphoto...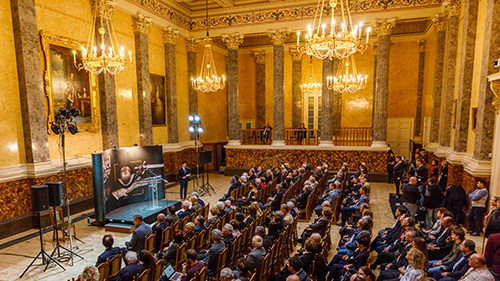 The wedding season is getting over by December, however theer are more company events and other interesting happenings where a photographer is needed. With the title of Steel and Heart, a new historical armament exhibition had opened to the public on december 5th of 2019 in the Hungarian National Museum that is very unique of its kind.
We can see the treasures of armament of 1000 years, thanks to three Hungarian collectors: Csaba Csörge Csaba, György Fekete and Ferenc Strohner who were so kind to show the fines pieces of what they have collected thorough their lifes until now. About 450 items: swords, maces, spears, guns, armors, bows, and many other, beautifully decorated things that were made by the ancient masters. You can read more details about it on the website of the museum, but this is something you should really see it in live. This exhibition is also special because it is from privately owned items that normally never happens to be shown in the Hungarian National Museum.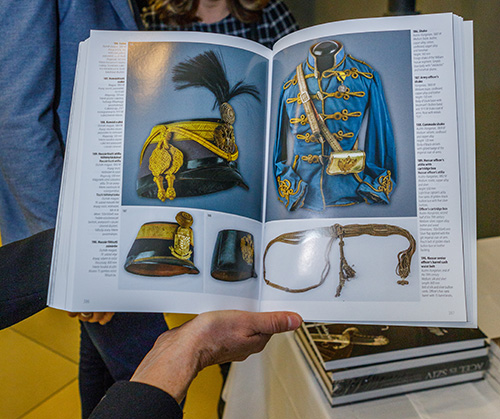 OK, but why am I writing about this? Because Moksaphoto was also a part of this special event. I guess it is not hard to find the topic of photography, but before you would guess on event photography, I have to say you are wrong! This time it is about subject photography, and rather unique one. Besides the promoting material, a beautiful book had been released with lots of photos about the exhibited items. I took many of these pictures, that is a result of a lengthy, precise studio photography sessions and detail oriented post processing. A lot of patience were needed to accomplish this but every item and their artistically developed forms were a new exploration for me that made the work incredibly interesting. It brought back the spirit of the ancient masters who created them with extraordinary precision. Every item had its own special story as well that Gyuri shared with me with passion ans as well as to the audience by leading the exhibition introduction.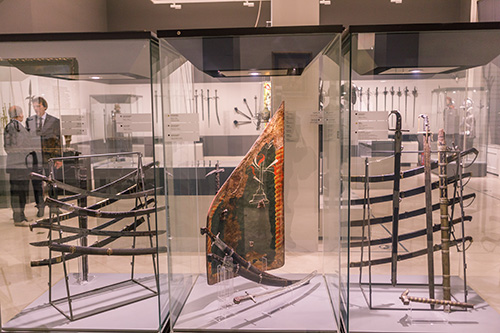 Once again, my special thanks to György Fekete who honored me to work on this project that was a great challenge since you usually do not take photos of this kind of material every day. Every item was uniquer in shape and material and reflected the light different ways so we had to apply unique set up for almost every one of them. It was speacially difficult to find the best light on metallic surfaces so it would still keep the details as wqell as the metallic effect. The original backgrounds had to be separated form the surface so it is easy to paste for the graphics designer on different custom backgrounds. It is a great feeling to see this work in print so it can get to many people of the world.
The exhibition can be visited until March 5th of 2020, a must see! :)