I participated in a photography workshop again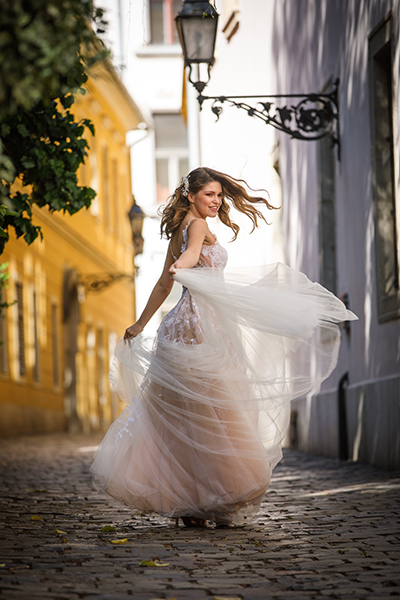 It looks like 2019 is devoted to renew and learning. While you try to accomplish your daily tasks as good as possible, it is very hard to save time for self development, experiment on your own, even though it is essential to be a better photographer.
Thanks for Magistero right at the begining of this year's season, they have organized a wedding photography inspirational workshop. The specialilty of this event was that it aimed towards wedding photography only and its every possible aspects lasted full 5 days. I gained tons of incredibly useful information at this time and it got confirmed that I am in a good place instructed by real professionals in the top line who are still active and extremely successful in what they are doing. Some things I knew already but others put the whole thing in a completely different prospective. Every instructor had a different photography style but still valuable in their own way.
The first few days we were inside going thorough the theoretics via slideshow examples and lots of conversations. On Friday we all went to the Castle of Buda in Budapest where we could try in practice what we have learned in the past 4 days. We got beautiful models all dressed up and with professional make up to try to get the best out of them with the guidenance of top photographers. It was a brilliant experience to see our instructors how they approach a certain situation and how they solve common problems that may occur in a typical wedding shooting.
Usually a real wedding shooting is not like this and far from ideal, but still we had to cope with hard light conditions (since we started at 11 am and it was a super bright, sunny day) and the thousands of tourists flowing around continuously in the area. Addition to the difficulty we were in a team of 8 and everyone was trying to make the best shot at the same time so it was hard to avoid a head, elbow or lens hanging into the view while I was trying to compose the perfect image. But finally I could make a very nice demo collection at the end and gained a lot of experience. I also got burned in the sun like a grilled chicken, now we must wach out, the sun is already strong!
This week gave me a huge momentum, my head is full of new ideas so dear brides and bridegrooms, be prepared, we will see each other soon so finally I can use my new ideas and knowledge that I got here... One more time I would like to say thank you for Attila Dégi, Timi Jaksa, Csaba Vámos, András Schram, Zoli Herczeg, Misi Kondella, Ákos Pallagi and all the models (I hope I did not miss anybody out)!