Fresh wedding photos, a little teaser from 2015!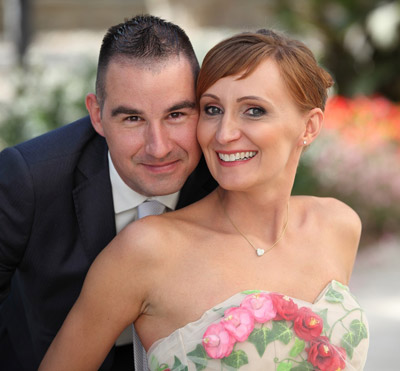 It is a great challenge when you decide to take photos as your job. Not only because you have to satisfy new expectations, but you have to do many other things that do not have much to do with real photography itself but it is inevitable if you want to run it as well as a business. I think about website development, search engine optimization, writing a blog, contacts with clients, giving price estimates, invoice administration, preparing for wedding expos and participation, refreshing photo club memberships and so on. So selecting and evaluating my photos are left behind as the last thing...
Finally I could sit down in March, shortly before the big wedding season starts and organize my photography archive, browse thorough my projects from last year and summarize what I have done and what could have been or should have been done better. Without listing them all, you can see a part of my fresh wedding photos at the left column of my wedding photos album. I would like to bring your attention to these albums (and I also higlighted them on my facebook page) because I could use new lens and technology to create them such as, The wedding of Brigi and Terry in Zalaszentmihály, in the Rózsakő restaurant's balcony or the wedding of Aleksandra and Gábor in, Balatonfüred.
Although my 200 mm zoom lens are heavy and bulky, the quality of the image it produces is outstanding, beyond all my expectations! I will take it with me everywhere I go regardless if it is a wedding, an event or just a portrait photography. A ThinkTank modular belt system will as well accompany with her that I noticed first with a photographer colleague of mine at the ambulance opening ceremony in Söjtör. He brought my attention to this very useful and practical equipment. This is basically a belt which you can customize the storage space as you like and quickly reach for anything you might need should that be a flash or a second lens. When you do not store anything in the bags, you can even sit on them, they will get flatten and do not bother you. It is uch more convenient than carrying everything in a huge and heavy backpack. Not mentioning the fact, that you do no need to worry about your equipment since it is always with you.