360º spherical panorama photography, virtual tours
Do you have an apartment or house for rent or for saleand you need a special appearance on the internet?
Do you want a spectacular visual show for your business? Even if it is a hotel, gokart court, gardening supplier, golf court, horse riding club, fitness room, art studio or a museum?

The 360º spherical panorama could be a good solution!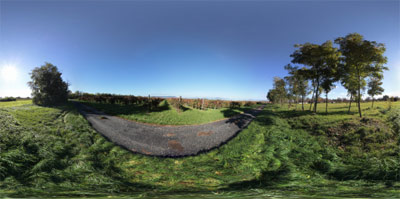 You have to do it only once, and after you can use it both on your website or from a CD or DVD. It is fully interactive, so it can be better to use than a simple video stream since the user can pick what they want to see. A nice spherical panoramic presentation can build trust and professional look to your product or services.
If you click on the image at the right side (you might need a flash player to see that) you can see one of the examples of my work, using this technology.
Since every location and situation is different, the fee charged for this work may also vary. If you want to work with me, please contact me, so we can discuss about more details.